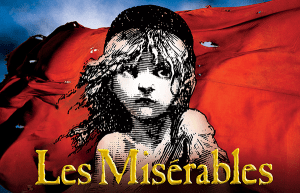 FWA is delighted to sponsor and support Glasgow Philharmonia with the amazing musical theatre production 'Les Miserables'.
Set in early 19th-century France, Les Misérables is the story of Jean Valjean, a French peasant, and his desire for redemption, released in 1815 after serving nineteen years in jail for stealing a loaf of bread for his sister's starving child.
Founded in 2012 by up and coming conductor Ross Gunning, the Glasgow Philharmonia Orchestra has accelerated in popularity given its attention to diversity, playing numerous styles and genres of music from staple classical repertoire to hit Broadway arrangements.
This year we are also sponsoring an amazingly talented individual from Stewarton, Ayrshire, to support their performance at the three-day production of 'Les Miserables' at The Edinburgh Fringe Festival 2023. We love that we can help Glasgow Philharmonia to help others realise their potential and achieve their hopes and aspirations.
PHOTO CREDIT – https://vocaleyes.co.uk/events/les-miserables-14/