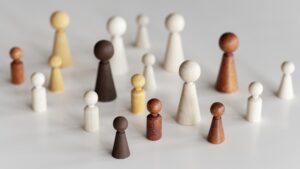 We found the roundtable discussion hosted by Scottish Young Lawyers' Association last night to be very informative.
The aim of this discussion (part 1) was to facilitate change in the profession and allow greater access and engagement from minority groups.  Some key areas that arose were –
How proper engagement should start at Law Fairs and how minority groups often feel under represented.
Role models and mentors could have a really positive impact.
Law firms could do more to attract summer students, trainees and NQ's and create meaningful connections with ethnic minority groups.
An understanding of Diversity and Inclusion within the legal profession benefits everyone.
An important debate and discussion with much work to do.