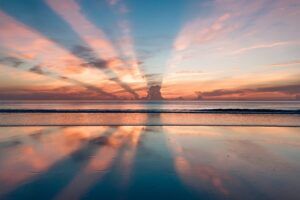 As we have signed the Mental Health in Recruitment 'Awareness to Action' Pledge,  we have changed how mental health is viewed, supported and talked about in our workplace.
With April been stress awareness month, we thought it would be beneficial to share the below tips on how to manage work place stress from REC (https://www.rec.uk.com/our-view/insights/business-advice/april-stress-awareness-month-here-are-five-ways-help-manage-workplace-stress).
1. Improve stress and mental health awareness across your business – Ensure that line managers understand the policies and support in place for employees. Provide mental health awareness training for line managers is important as it will enable them to recognise the signs of mental ill health, feel confident in approaching an individual they feel is struggling and signpost appropriate support.
2. Exercise – Physical exercise has many benefits, it can help in relieving stress and anxiety, boost work performance and improve cognition and mental stamina. Also employees who lead healthy lifestyles and exercise regularly build stronger immune systems so take fewer sick days. We recently partnered with Reward & Employee Benefits Association (REBA) to research physical wellbeing and found that 90% of employers felt poor physical wellbeing was having a detrimental effect on the performance of their organisation.
3. Switch off – The pandemic has blurred the lines between work and personal life like never before. Long hours online and disconnection from colleagues can strain the body and the mental wellbeing of those working regularly at home. Encourage your employees to switch off and take regular breaks and time away from the screen.
4. Implement employee benefits that offer support – Remind your employees of the help and support available through their employee benefits, such as a virtual GP or the Employee Assistance Programme which are designed to support employees' physical, mental and financial wellbeing and can include telephone and face-to-face counselling. If you would like to find out more about this please get in touch.
5. Make use of free resources. A number of charities and organisations offer a wide range of support for businesses and employees. Mind offers employers training and toolkits to help them support their employees. Anxiety UK has similar services and has a support line to call with any questions about preventing stress and anxiety at work. And Time to Change is a charity campaigning to remove the stigma around mental health.