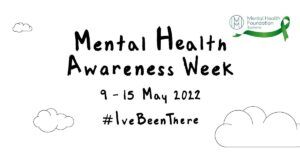 It is so important that individuals speak out about and look after their mental health. It is great to see more people freely talking about it, and we are proud to support LawCare on their mission to provide information and support to anyone in the legal community experiencing mental health and wellbeing problems.
This year's Mental Health Awareness theme is loneliness which has affected so many during the pandemic.  With social engagements cancelled and working from home the new norm, society struggled with little social interaction.  Loneliness has a huge impact on both physical and mental health.  Here at FWA, we support agile working and have an employee lunch once a month to catch up face to face with each other.  We are thankful we are able to continue to work remotely, but realise the importance social interaction therefore these lunches have become a pivotal event in our calendar.
We have outlined below some helpful tips on how to look after your mental health whilst working from home:
Stay in a routine
Take your full holiday entitlement
Talk to colleagues as much as possible, whether its a voice note or call
Put your out of office on if your workload is high
Plan in time for exercise/fresh air, as well as proper breaks
Maintain a good work/life balance
FWA have signed the Mental Health in Recruitment 'Awareness to Action' Pledge, FWA pledge to change how mental health is viewed, supported and talked about in our workplace.  Supporting our employees mental health is something we are committed to daily, weekly and yearly.