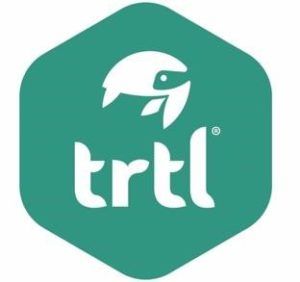 FWA is pleased to be exclusively partnering Trtl for the recruitment of a Legal Counsel – Intellectual Property.  This is a rare opportunity to work with this travel retail brand based in Glasgow.  Formed in 2010 it specialises in the creation, sales and marketing of innovative travel products, including its original product, the Trtl Pillow.  This is an exciting role working for an award winning, fast paced growing brand with international presence.
The successful candidate will be a qualified lawyer with 2-3 years PQE.  You will have commercial experience from a large firm or another in-house legal team; experience of all forms of IP protection is essential inclusive of design rights, trademark and patent law.
Responsibilities will include:
Ensure the provision and effective service delivery of IP and brand protection strategy
Being a gatekeeper for all platforms and managing and understanding how these work; including taking down counterfeits and safeguarding all sales platforms
Control and management of all IP assets including management of budget
Working closely with, collaborating and providing guidance to the product design team to ensure all new innovations are protected and delivered in line with the commercial strategy
Own relationships and instructing professional advisors including attorneys, technology agents; patent agents in respect of the submission of foreign applications and formal papers as required
Instruct attorneys in the preparation of new patent applications and other patent prosecutions documents for filing at appropriate patent offices overseas, including gathering all necessary information and monitoring and maintaining applications
Preparing/instructing attorneys and service providers in the communication regarding preparing and processing all paperwork necessary during pendency of patent and trademark applications
Preparing/instructing foreign associates on initial filing requests and other correspondence during the prosecution of foreign applications
Preparation of reports regarding pending patent and trademark applications and granted patent and trademark applications; oversee the accuracy and necessarily follow up
Attendance at monthly board meetings in order to provide full IP report and updates
To continually build and own relationships with external service providers
Share knowledge, supervise and assist with the development of the IP team
To initiate and maintain market surveillance to drive strategic discussion and action
Management of patent and trademark portfolios and strategies with the business teams
Extensive knowledge of compliance with firm policies; procedures and best practices and ensuring adherence to quality, service and timeliness standards
You will contribute to a great culture which strives to inspire others by creating something special and solving real problems with great design.  The position is permanent, full time (35 hours per week), reporting directly to the CEO and Senior Management Team.  The organisation strives to recognise and develop its people and offer a competitive salary based on experience including contributory pension, yearly personal flight allowance and continuation of professional development.
If this role could be of interest please contact Cameron or Frasia for an initial and confidential discussion on 01294 850501. (Assignment 11180)