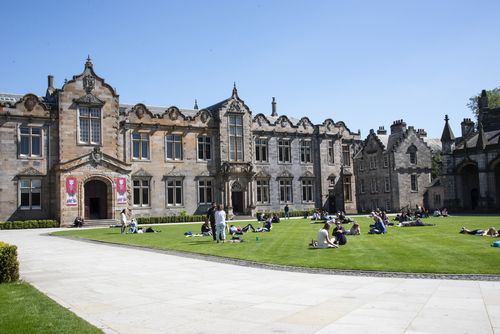 Deputy Legal Officer
The University of St Andrews, the third oldest University in the English speaking world, has created an exciting new role for a Deputy Legal Officer.
Due to continued growth, a new role has been created within the University's Legal Services unit.  This role will deal with a broad range of work including complex Property, Intellectual Property, and Employment issues, and transactional advice relating to the active capital projects portfolio being pursued by the University.
Your duties will include:
Control requests for external legal advice, manage contracts to ensure that the appropriate external advice is sought and received;
Provide professional and legal advice, drafting and negotiating input to relevant to third party contractual arrangements;
Establish and manage SPVs set up to support capital projects;
Advise on complex Property, Intellectual Property and Employment issues;
Support the Chief Legal Officer in ensuring the University's compliance with external regulations and legislation;
Assist with the preparation of business plans, option appraisal and feasibility reports as required;
Contribute to department strategic documents and planning as required;
Comment on and provide professional advice in relation to influencing statutory documents;
Represent the University on external committees where appropriate;
Prepare and present reports;
Assist with acquisitions and disposals (strategy and implementation);
Keep abreast of all relevant legislative and local policy developments;
Assist where necessary with property records, register of the University's property portfolio and general property queries;
Attend liaison and coordination meetings with relevant internal/external stakeholders ensuring that the University views are represented;
Assist in the compliance of all policies of the University in relation to the provision of legal services;
Take responsibility for development of a database for legal advice received and given;
Undertake any other reasonable duties required of the post.
The ideal candidate will have at least 4 years' PQE in corporate and general commercial work.  You can expect a healthy work life balance based in a beautiful location with a fascinating range of work and supported by colleagues within a genuinely collegiate atmosphere.
This is a unique opportunity for a lawyer who is excited about the prospect of working for a world-renowned University.
For further information in complete confidence please contact Cameron Adrain or Frasia Wright on 01294 850501 or email cameron@frasiawright.com or frasia@frasiawright.com.  (Assignment 10109)
This assignment is being exclusively handled by Frasia Wright Associates and all direct and third-party applications will be forwarded to them.
For more information: www.st-andrews.ac.uk